Welcome to Sydney Dental Aesthetics & Implants – Innovators in Dental Implants
At Sydney Dental Aesthetics and Implants we offer a comprehensive range of dental services and are innovators in the field of implantology.
At SDAI we offer a complete dental service with all technologies located in house and we also offer in chair sleep dentistry for any procedure. If you are nervous or concerned about pain, sleep dentistry can be of great benefit to you.
If you wish to place your dental health in the hands of one of the very best then please contact us today – we are located in Martin Place Sydney CBD.
---
We will be closed from 12:00 PM on December 20, 2023, and will reopen on January 17, 2024, for the holiday season.
Opening Hours
Mon-Fri: 8am – 5pm
---
SDAI and Dr Dean Licenblat leading the way in metal free implants
Zirconia implants are at the cutting edge of modern dental implantology. A patient who has a metal allergy or opts for a completely metal-free solution can replace missing or lost teeth without trauma to adjacent teeth implants with zirconia Implants. Metal free Zirconia implants are biocompatible, resist corrosion, have a low plaque affinity and do not cause greying of the gums.
The Asia Pacific leader in zirconia implants
Why more patients and dentists choose Dr Dean Licenblat and SDAI:
First dental practitioner and dental practice in Australia to place Zirconia implants.
The first Australian Diplomate for the American Board of Oral Implantology.
Highly qualified having undertaken a Master's degree at Goethe University Frankfurt in Germany and is now a lecturer and mentor.
Placed over 500 zirconia implants.
Performs implant surgery dentistry at SDAI on a daily basis.
He teaches the technique to dentists all around the world.
Head lecturer for the Australasian Implant Academy (AIA) and a Founder of the Australian chapter of the prestigious and well-respected California Implant Institute.
Has written the only clinical trial article to be published on zirconia implants.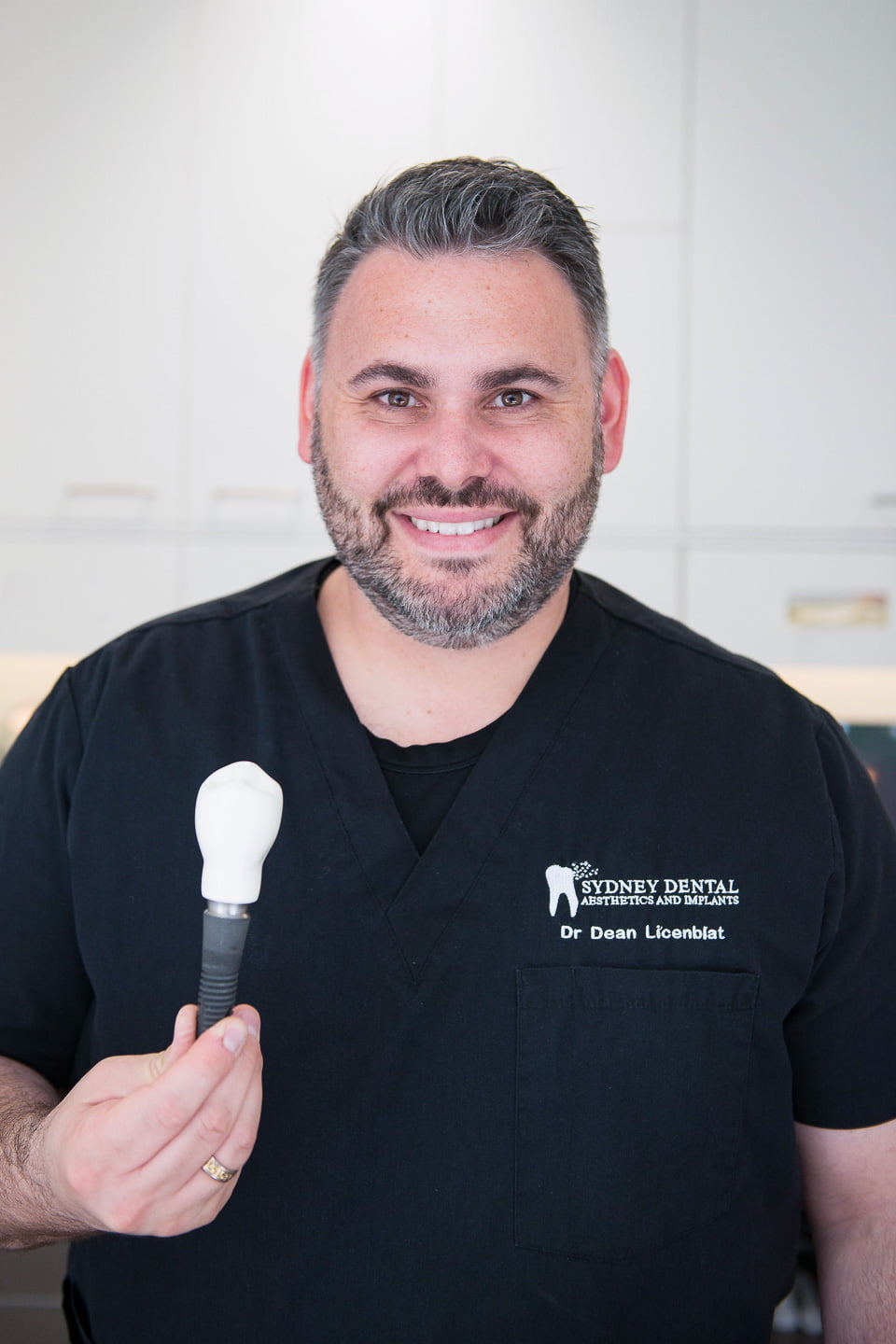 ---
Sleep Dentistry
IV Sedation also known as 'twilight sedation' or sleep dentistry is a state of being in-between wakefulness and sleep. Patients are still semi-conscious and are able to respond to commands such as 'take a deep breath' or 'open wider' with no recollection of the procedure. We offer in chair sedation at our dental practice.
Latest from the blog
Keep up to date with the latest advances in dental treatments